In 1996 at 21 years-old I ventured my very first Small Business start-up. The fledgling corporation was a health food & vitamin shop and it was located in a small rural town in South Georgia. Talk about a challenge from the get go, selling vitamins in a rural, largely farming based community. The local economy at that time was one of the poorest in the nation and to this day that rural community ranks among the nations top poorest economies.
Those hard facts were obviously lost on my naivety and the strong inspiration and passion I had for my products and service. On an insane, shoestring start-up budget of just $700.00 I successfully launched and operated that Small Business for approximately four years! The first year was tough. Actually "tough" is putting it mildly.  As a Small Business Owner and Entrepreneur, I experienced first-hand the unique challenges that many Small Businesses face particularly in the areas of Marketing, Advertising, and Promotions.
Everyone's selling something these days it seems. Whether it's Search Engine Optimization Services (SEO), build your own website offers, online marketing packages, etc. The list of products and services being pushed at your Small Business is enormous.
I know from experience that every dollar spent on marketing and advertising matters. Not only does it matter but it's often critical in determining the course of success for a Small Business. Unfortunately more often than not these offers and packages almost always fail to deliver on results as promised. Many advertising and marketing companies make the assumption that you will never hold them accountable for the ROI (return on investment) of your spend.
You should always insist on measuring the ROI of your spend. If the vendor or agency that you're dealing with can't track it for you then you should do it yourself. Always insure the right analytics and tools are in place to help you track the results of all of your marketing and advertising campaigns.
You're not alone in navigating all of the web related and online marketing offers out there. We are always happy to provide FREE answers to your questions regarding the validity or effectiveness of any web related product or online marketing service being offered to your small business.
Georgia Web Development operates under a radically different premise than most web, online marketing and advertising agencies do. We are without a doubt a true advocate for the small business entrepreneur. We treat every client's investment in marketing and advertising as if it were our own. If it's not going to yield a measurable ROI then we never hesitate to suggest keeping that money in your pocket or investing it into another alternative area that will yield results toward growing your small business.
If you're a Small Business Owner or Entrepreneur you won't find a better value than the services we consistently deliver to our clients in the areas of website design, website development, and online marketing. Your investment in advertising, marketing, and promotions should always yield measurable returns and add value to your business.
At Georgia Web Development we're on a mission to make powerful, online presence affordable for Small Businesses!
I'm always happy to provide answers to your questions regarding the validity or effectiveness of any web related product or online marketing service being offered to your small business.
---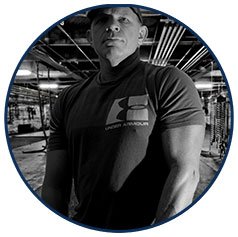 – Mark D. Hulett is an accomplished website developer and website designer at Georgia Web Development. His experience and working knowledge of small business website development & website design spans more than a decade.
---
---
https://gawebdev.com/georgia-web-development/wp-content/uploads/2013/04/diyfrustration1000x720.jpg
720
1000
markdh1
https://gawebdev.com/georgia-web-development/wp-content/uploads/2017/05/gawebdevlogo.png
markdh1
2012-01-26 18:29:16
2019-02-16 17:57:21
Marketing, Advertising, and Promotion Challenges Facing Small Businesses