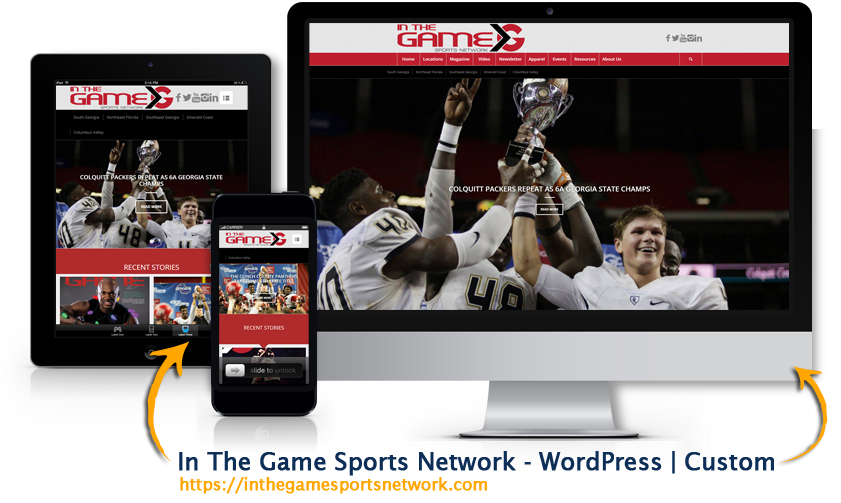 In The Game Sports Network  | WordPress + WooCommerce Custom Website Development & Website Design
Born and raised in Sylvester, Georgia, entrepreneur Mark Dykes experienced South Georgia's prevalent passion toward high school sports early and often. After years of struggling to find the time to fully enjoy that sports tradition while pursuing careers in other fields, he eventually decided to take the leap of faith in trying to connect with the culture by launching In the Game High School Sports Magazine in 2007.
Now headquartered in Valdosta, Georgia, In the Game Sports Network has grown into a network of sports media and influence. Their flagship products, print magazine publications, are complimented by their constantly updating website, weekly newsletter, seasoned TV show productions, social media engagement, frequent events, and branded materials, all of which are still, to this day, geared towards these original ideals of quality, involved, and inspirational content.
Our friends over at In The Game Sports Network approached us and were in need of a complete website redevelopment and redesign for their outgrown and outdated website. Being avid High School Sports fans ourselves we were thrilled with the opportunity and the rest is history.
---
Our Complete eCommerce Website Packages Start At Just $1,995.00 | $997.50 down gets you started!