Website Design & Website Development
---
Awesome & Affordable Website Development
Looking for website development or website design services? Maybe you're just getting started with your new website and would like to know more about the costs of websites? Whether you're just getting started or you've been online for a while…. please read on!
Our Website Design Starter Package may be exactly what you're looking for. The reality is that your customers and clients rely on the internet to research, interact with, and locate a business or service that they plan on using. Don't make the critical mistake of depending solely on print advertising and yellow page ads to drive customers to your business.
A well designed and professionally developed website is multi-functional. It's a powerful and effective communication tool that's essential in today's highly competitive marketplace.
More people are now using online search engines like Google to locate services and products than Yellow Pages and Newspapers combined!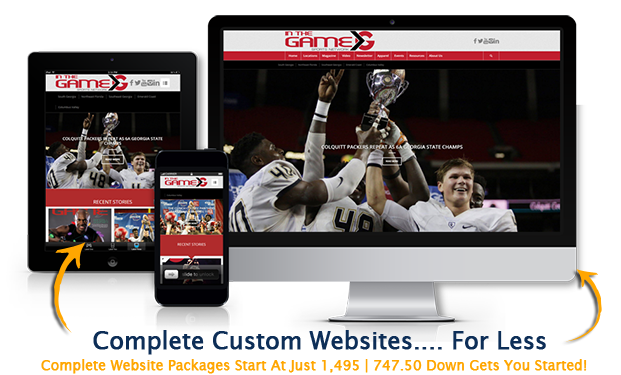 Complete Website Design Starter Package
Our Website Development Expertise Includes:
Our Recent Website Projects
Great Website Design & Web Development Is NOT A Do It Yourself Project
Despite what all the do it yourself website companies want you to believe, professional website development & website design is not a do it yourself project. The DIY companies essentially want you to believe that anyone can create a stunning and successful website by simply using their do it yourself (DIY) website tools. According to their marketing hype anyone can easily and quickly create a world class website in just a few easy clicks. Whatever… Unfortunately this ludicrous claim couldn't be further from the truth. Many great business-minded people waste tons of valuable time attempting to build their own website. Don't be one of them.
Building and designing a professional website is a monumental task. It's a feat that's best left to the care of a professional website designer or website developer. At Georgia Web Development we're both skilled and equipped to pull your web project off without a hitch. Website development and website design is our passion. It's something we do daily and are experts at. Your best friend's cousin who's pretty good with computers unfortunately doesn't meet the criteria for a great website developer or designer. We're just saying.
We offer very competitive rates on website development and website design. Why are we so reasonably priced? Simply because we can be. We maintain low operating expenses and choose to forgo many of the perks and luxuries that most of the larger web agencies consider to be necessities. We also offer free project quotes and initial consultations.
FREE Website Design & Website Development Consultations – Project Quotes
We're here to offer our free expert advice and website design industry knowledge without any fancy sales pitches thrown in (we promise). It truly pays to shop around a bit when it comes to choosing the right website developer or website designer to take on your website project. Simply use the form on the bottom of this page to send us your website questions or request a free quote on your website project. You can even include a phone number (optional) and we'll call you.
In regards to ROI or return on investment you won't find a better return with any other medium than what you get with a professionally designed and developed website. A great website is in fact one investment that you can't afford not to make!
---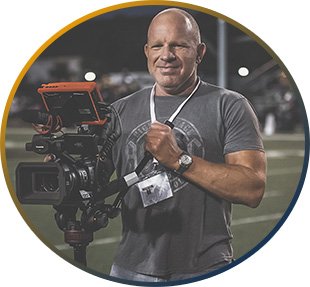 Mark D. Hulett is the Senior eCommerce Website Developer & Designer at Georgia Web Development. His experience and working knowledge of eCommerce website development and design spans more than a decade.
---
Partners & Technologies Used